What do you see as you look in the mirror?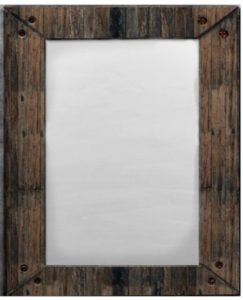 As we begin to embrace 2018 please pause to reflect on what has brought you to this moment in your life. Look in the mirror. See beyond 2017, go back as far as you can remember. It is my prayer that you will truly set aside a few moments to read this entry with deliberate focus. Open your heart and invest in your life, and countless lives of others; by so doing. What do you see when you look in the mirror?
Not so Pretty Pictures
Think about those times when you have been hurt; some of the pain remains, still. Remember the times you were able to elevate yourself and transcend the negative situations. Really take some time to recall. Go again to the vulnerable places, the scenes where you thought it would surely be the end of you. I am aware this is a daunting task however, viewing these not so pretty pictures will be of use.
Allow yourself to feel the emptiness, the pain, the despair. Visualize the faces of those who have said and done unspeakable things to you. Those that seemingly went out of their way to create a virtual "hell on earth", for you. Sit with those feelings. See the faces, revisit the emotions. Go ahead, recount the feelings.
Now, as heart-rending as those thoughts are, I ask you to take on another task. Rather, I entreat you to (as you remain in this emotive posture) approach the more significant aspect of those powerful emotions. Focus on the shocking reality that you too have caused others the same kind of pain, or perhaps even more.
Yes, you and I have caused others to feel similarly towards us. The loathsome behavior we have found in others is part of our conduct as well. We have inflicted unspeakable pain on others, including our family, our friends, acquaintances, strangers. By intent or accident. We all have, most assuredly impacted someone else's life in the same hurtful manner. There are others, feeling like you, affirming their pain is attributable to you.
You may be thinking, "I am a good person, I have not done anything like ____________ (fill in with the name of someone that has really hurt you) did to me." Maybe you are unable to phathom how I could even hint at such a thing and be serious. We have all been on the giving and receiving end of unloving acts. Look closely, what do you see when you look in the mirror?
Are you exempt?
Possibly you believe you are the exception and my words are errant opinion rather than fact. God's word is true. The word of God clearly informs us about who we are. Our Maker, familiar with how we were made affirms who is a good person. Our Father, the omniscient one, speaks to us in truth not opinion.
Notice what is plainly stated in the following verses:
Mark 10:18, "And Jesus said unto him, Why callest thou me good? there is none good but one, that is, God." (King James Version)
Romans 3:23, "For all have sinned, and come short of the glory of God." (King James Version)
Isaiah 64:6 "But we are all as an unclean thing, and all our righteousnesses are as filthy rags; and we all do fade as a leaf; and our iniquities, like the wind, have taken us away." (King James Version)
Jesus clearly indicates that He is not even to be called good. In the account recorded in Mark, only God is good. We can probably agree that to comprehend the word "one" in that passage there is no need to do exhaustive research, one means one. God alone is good. He is the good one.
Likewise, all is inclusive. That refers to you and I in Romans chapter 23, we have all sinned. Isaiah goes on to indicate we are like filthy rags; soiled. Suggesting we are tattered, torn, and unclean. We are in need of repair and cleansing. Jesus came to earth for that purpose.
Are you exempt from the love of God? Are you exempt from the healing and cleansing?  He sent His Son to earth that you might be saved. What do you see when you look in the mirror? What can you do about what you see?
Use the Proper Measure
It is common to measure ourselves against others. We look around and compare our lives to what we perceive the lives of others to be. This practice takes away valuable energies that can be used to improve our lives. Additionally, it fails to align with the word of God. We are to use His word as our guide our measure. What do you see when look in the mirror? Do you measure yourself by His standard?
Moving into 2018 let us view God's way of being and do right. Seek first His kingdom. Prayerfully search His word, listen for His reply, and respond to His direction. Repent for those things that you have done that have caused others pain in 2017 (and beyond). Forgive those that have somehow caused you to be in pain. Looking in the mirror will help you to see where you have been. Looking to God will affirm who you are and guide you to His perfect plan for your life. What do you see when you look in the mirror? What will you do about what you see in the mirror? Plan for what your reflection will be as you move to the end of 2018.
Take Inventory and Take Action!
Love,
Deborah
"Lighting the path to loving your neighbor as yourself."