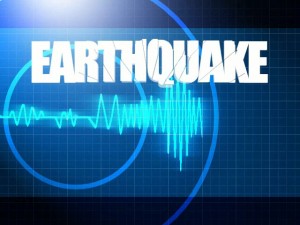 Prepared for the BIG One?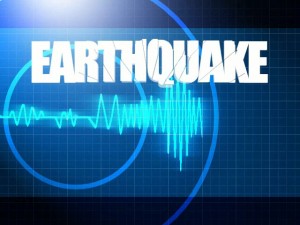 Over the past several days the Southern California area has endured numerous tremors. As an Angeleno I have had much experience with earthquakes. It has been years since this number of quakes were identified in so few days. A family member in the La Habra epicenter area counted several dozen waves in about 24 hours. Are you prepared for the big one?
In this neck of the woods, we experience fire, flooding, heat storms, occasional rainstorms and a mix of this and that.
Somehow the trembling of the earth beneath our feet coupled with the uncertainty of magnitude and duration of the shaking are the most unnerving of all. Monitoring equipment provided about four minutes advanced notice of the main shock. The neighbor's dog may have given even more warning to those skilled at deciphering canine messages.
Can we know when or how?
That feeling that announces, "This is earthquake weather" seems to work well only in hindsight like Monday morning quarterbacking.
The ambiguity of the situation leads to questions like:
What if …
this is the big one?
we sustain major damage?
we are without power?
we are unable to get to the bank?
our supplies run out?
we don't make it through this one?
If any of us living in the area had forgotten, we are now reminded that there will be more activity. Though no one can predict the when or the specifics of how, it remains apparent we will experience significant movement of earth, soon, which will impact our way of life profoundly.
That causes me to think of another imminent event about which we know not the day nor the hour. An event sure to get everyone's attention.
We can become so sobered by thoughts about what might happened that we are paralyzed, motionless, apathetic. We can become hyper diligent looking for an indicator to alert us. We can get so lost in the routine of the day-to-day distractions that we lose sight of the greater goal to give God glory.
Are you prepared?
Our loving Heavenly Father is all knowing. He has provided us with the freedom to choose His gift of eternal life. Beyond the temporal bodies we inhabit. His free gift to us was not without price. However, because it is a gift we have but to receive it.
Doing little or nothing in advance of the inevitable leaves one like a camel that puts its head in the sand. While the eyes are covered vital parts are left exposed!
Whatever the situation, wherever you live, earthquake, storms, tsunami, blizzard, tornado, flood, drought, plagues or pestilence where can you place your believe, your faith? Where can you go for guidance?
Notice the events of this past week. Look at the signs. Even the earth sends us a message. It is time we are all prepared for the events soon to come.
We have all been given an opportunity to respond and prepare for the big one.
If you have not already made the choice of your life, where you will spend eternity, what are you waiting for?
Only God knows when you have declined His gift of eternal life. If you have already received that gift strengthen your relationship with God. It is His desire for us to live a more abundant life. That is part of the gift too.
What else could possibly be more pressing than your decision about eternity?
Develop a deeper relationship with God. Read the Bible. Follow His word.
Only God has all of the answers. Only He knows the best path for you. He made you and knows you so intimately that He knows the number of hairs on your head.
He wants us to have good success. He loves us enough to allow us to make our own choices. He gives us all of the information we require to receive His love, His gift.
He lovingly gives us all the information we need to prepare for eternity.
During these uncertain times in Southern California, or anywhere on the planet get prepared for the big one. The time is short. The event that will mark the end of your time on this earth will come. That event will ultimately be your most significant disaster, provided you are not prepared.
Take Inventory and Take Action! Be prepared for the big one because it is coming. Are you prepared for the big one? If not now, when?
Love,
Deborah
"Lighting the path to loving your neighbor as yourself."